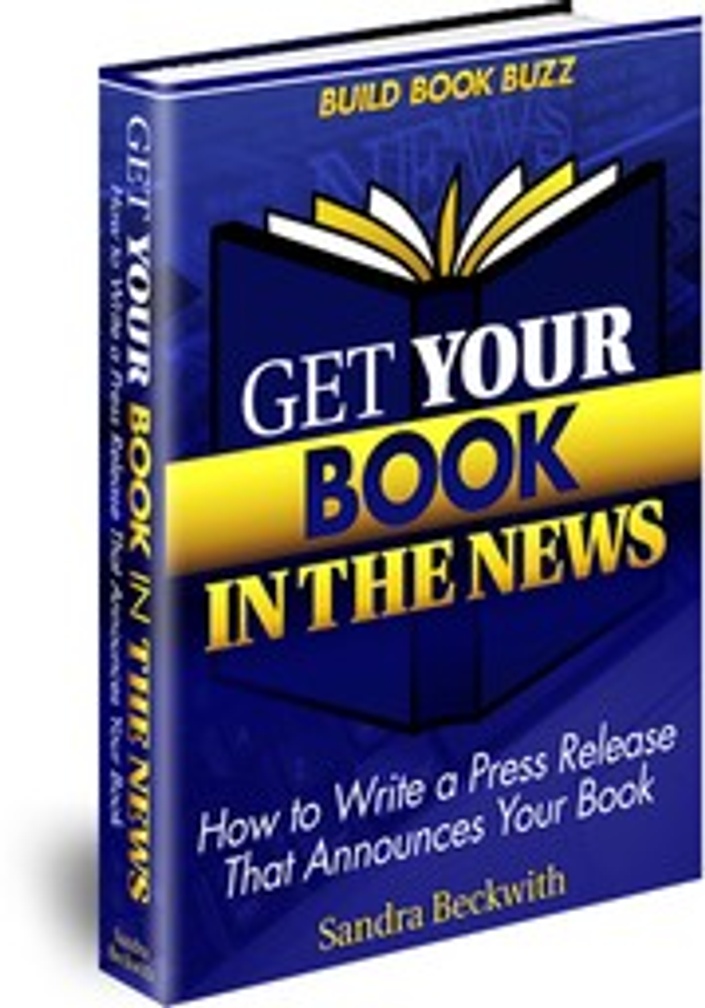 Get Your Book in the News: How to Write a Press Release That Announces Your Book (Updated for 2020)
Do you need to get your book in the news?
Introducing the only resource that shows you, step-by-step, how to create your most important book promotion tool.
How many books would you sell if you could capture the attention of the media, bloggers, meeting planners, and book buyers?
Sandra Beckwith's press release formula has generated publicity in major media outlets around the world.
Do you dream of making your book a bestseller?

What will it take? How can you let the people who need to know about your book discover how it can educate, inform, or entertain them – even change their lives? What will it take to make the leap from selling 100 books to 100,000 of them?

Just imagine how many people would buy your book if they only knew about it!
"An extremely useful and practical guide for creating pitch-perfect press releases. I will recommend this to all my students and fellow writers." - Monica Bhide, author of Karma and the Art of Butter Chicken
But before you can do this, you really need to ... announce your book!

You need to write a press release. There's a right way to do it, and a wrong way to do it. The good news is: Doing it right is easy! So what's holding you back?
1. You don't know enough about press releases.
When you don't understand what a press release is, how it's used by journalists, and how you can use it to gain widespread attention for your book, it's pretty hard to write one. You need to know what it will do for you before you can create one, right?
2. You don't know how to begin.
You might know what to say, but you're not sure how to say it or how to organize your thoughts. You end up staring at the screen because you're just not sure what you should and shouldn't write.
Maybe you could try to copy what somebody else wrote in their book's press release. But where would you find one to copy, and how would you know it was even a good example to follow?
3. You don't know what it should look like.
If you've never seen a press release, how can you be expected to write one? You suspect there are rules to follow, but you don't know what they are.
The good news? With a little help from an expert, you'll never have to worry about the purpose of your book's press release, how to write it, or what format to follow so that your release is successful.
"Under Sandy Beckwith's guidance, I was able to pitch myself onto the Early Show, The Today Show, Fox and Discovery Health. If you need to pull off a DIY publicity campaign for your book, she's your woman and Get Your Book in the News is your answer." - Alisa Bowman, author of Project: Happily Ever After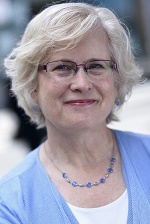 My name is Sandra Beckwith, and I used a single announcement press release to launch a product, get a book contract, create a new career, and win a national award.

I was a national award-winning publicist before I shifted gears a few years ago so I could teach authors my book publicity and promotion secrets. I've written hundreds and hundreds of press releases for books and other products that have secured international media and online exposure.
The authors I've worked with have appeared on "The Today Show" and other national TV shows, and they've been featured in USA Weekend, Parenting, and other magazines. They've also been interviewed by newspapers and radio stations around the world, and they've been featured on high-profile websites.
I work with authors constantly. I know what they're good at, and what they're not so good at. I know what they can do instinctively, and the tasks they struggle with.
And I've discovered that most become paralyzed when they have to write that all-important press release that announces their book. It took me a while to catch on to this – I've written so many announcement press releases that I can do it as easily as I write "xoxo" on an e-mail to one of my daughters. Once the light bulb went off over my head – when I realized that most authors have never even seen a press release before – I sat down to fix things for them.
My solution? I've created a short but very detailed e-book that takes you through the process of writing your book's announcement press release step-by-step. It's written through your eyes, with the questions you've been asking me all along already answered, so that you have everything you need right in front of you.
Introducing Get Your Book in the News: How to Write a Press Release That Announces Your Book (Updated for 2020)
"Sandra Beckwith always - and I do mean ALWAYS - delivers the perfect amount of inspiration, instruction, and resources, and makes me feel empowered as an author. Get Your Book in the News adds one more link in the chain of my knowledge and confidence." - Kate Hanley, author of How to Be a Better Person: 400+ Simple Ways to Make a Difference in Yourself--and the World
This 50-page e-book eliminates all of the guesswork involved in press release writing. You'll learn how to tell the world that your book is now available for purchase – and why they will want to buy it.
It covers three key book announcement press release topics:
1. What it is, how it's used, and who uses it
If you don't understand how a press release can contribute to your book's success, you won't know how to write it. This book gives you nine ways to use a book announcement press release to generate attention. Do you want to overlook any of them – and risk losing priceless exposure?
2. What it looks like and how to write it
How do you distill a few hundred manuscript pages into a one-page press release? You know it isn't easy…unless you've got a blueprint to follow. I give you the blueprint. Plus the required format. And more.
3. How to distribute it
How do you get your press release out there? Should you pay for a service or create your own media list – and what resources do you use for either option? Learn how to do this – and how to follow up, too.
"Even though I've written many press releases over the years to get publicity for my books, I picked up new tips from Sandra Beckwith's Get Your Book in the News: How to Write a Press Release That Announces Your Book, especially with regard to promoting a book in the Google age. It offers great advice and easy-to-follow instructions that any book author will find valuable." - Leah Ingram, author of The Complete Guide to Paying for College: Save Money, Cut Costs, and Get More for Your Education Dollar
"With simple bullet points and plenty of examples, this concise e-book is a godsend for authors. It tells you what to do and - equally important - what not to. I wish it had been around when I started out." - Libby Fischer Hellmann, author of High Crimes: A Georgia Davis Novel of Suspense
Book reviewers need press releases. Don't you want yours to be the best possible?

Help your book stand out in the crowd by writing a press release that announces it with the information and format that reviewers, journalists, and others expect to see. Don't flag yourself as an amateur by making the kinds of easily avoided mistakes that get book press releases deleted immediately. Discover what to include, what to leave out, and how to present it so that your book gets media and other attention.
"Writing a good press release requires a completely different skill set than writing a book, and so many authors find themselves completely lost when it's time to actually sell the book. Former publicist Beckwith provides the ultimate guide to writing solid press releases certain to move your book. The worksheet and checklists make this a foolproof process, and she even tells you how to SEO your press release! Every author needs this excellent e-book." - Brette Sember, author of The No-Fight Divorce Book: Use Mediation to End Your Marriage Peacefully
You're ready to tell the world, right?
It's pretty simple: People need to know about your book. Isn't it time you told them about it? Every book needs an announcement press release. Make sure yours is as good as it can be so your book gets the attention it deserves.
Get Your Book in the News: How to Write a Press Release That Announces Your Book (Updated for 2020)

Get Your Book in the News will guide you through the same process that all the super-pricey publicists use to write press releases for authors. You'll get more media coverage and website visitors – and both lead to sales – when you do it the right way.
Here's what's in the book:
9 ways you can use your press release to get publicity, snag media reviews, attract book buyers to your website, or secure speaking engagements
A detailed, step-by-step process for writing your press release
Your very own fill-in-the-blanks press release template
11 common beginner mistakes (and how to avoid them)
Specifics on who to send your press release to – and when
Instructions on how to send your press release -- and how to follow up
A list of press release distribution services and other important resources -- updated for 2020
A detailed press release makeover
BONUS: 12 fiction and nonfiction book announcement press release examples in a range of categories and genres -- all new for 2020
My secrets from 25+ years of writing hundreds of press releases that have successfully launched countless books and other products
Secrets of an award-winning publicist at a rock-bottom price

It would cost you several hundred dollars to pay me to write your book announcement press release. And I'm showing you how to do it yourself for practically nothing. I'm also showing you how to get it out there so that you get the visibility you need to sell more books.
Don't worry about having an e-reader for this e-book
This easy to follow, use, and understand e-book is available in PDF format so that as many people as possible can use it quickly, easily, and effectively. Don't worry about whether you have a Kindle, iPad, Nook, or SONY Reader. It doesn't matter. If your computer, tablet, or smartphone can read PDF files, you're ready to learn.
If you do have a Kindle or the Kindle app that you prefer to use, Get Your Book in the News is also available in the Kindle format on Amazon.com.
Are you ready to announce your book's publication with a press release? I think you are.
Buy your copy of Get Your Book in the News: How to Write a Press Release That Announces Your Book (Updated for 2020) now!

This offer is even better than you think. It includes:
An easy to use, follow, and understand e-book in PDF format with everything you need to know to write and distribute the best press release possible for your book
My up-to-now secret 13-step process for writing this valuable tool
A BONUS collection of 11 actual, sample book announcement press releases for fiction and nonfiction – covering several genres and categories
And the price is just $9!
The information you learn from this ridiculously affordable e-book will not only help you write that all-important first press release that announces your book – it will also help you write every other press release you will need to write for your book. Won an award? Send a press release? Doing a book signing? Send a press release. Speaking to a group? Send a press release.
Invest a small amount in the future of your book's success.
Your Instructor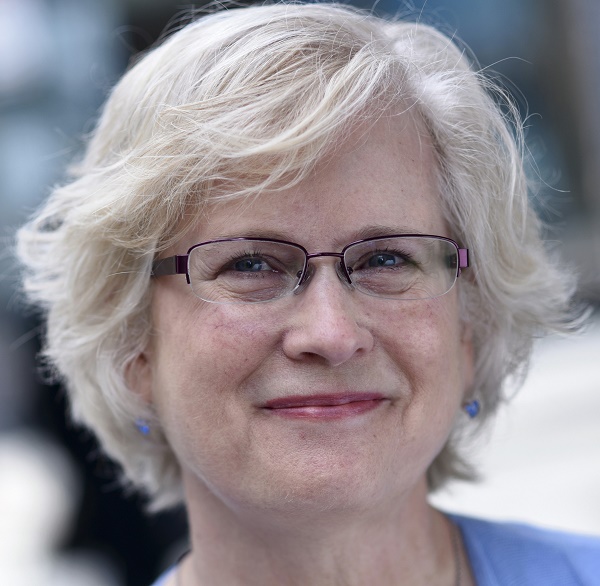 Sandra Beckwith is an author and national award-winning former publicist who now teaches authors how to save thousands of dollars by doing their own publicity, promotion, and marketing. You might have seen her on "The Montel Williams Show," or "CBS This Morning," or read about her in The New York Times, The Wall Street Journal, or USA Today. Feedspot has ranked her website, Build Book Buzz, as # 7 among thousands of book marketing blogs; it has also been named a top website for authors and writers seven other times.
Course Curriculum
Download your book here.
Available in days
days after you enroll
Frequently Asked Questions
Is this a printed book?
No. It's a PDF file you can read on any smartphone, tablet, or computer. We do not offer a printed version.
How long do I have to download the e-book PDF file?
How does lifetime access sound? After purchasing the book, you have unlimited access to it for as long as you like - across any and all devices you own - but we recommend that you download and save it to your computer.
Will you review my book announcement press release after I write it?
Press release review is not included with the purchase price. Use this link to purchase a review and critique: https://py.pl/6EeG5X3960c
What if I am unhappy with the e-book?
We would never want you to be unhappy! If you are unsatisfied with your purchase, contact us in THE FIRST 30 DAYS and we will give you a full refund. Note that the system does not allow refunds after 30 days.