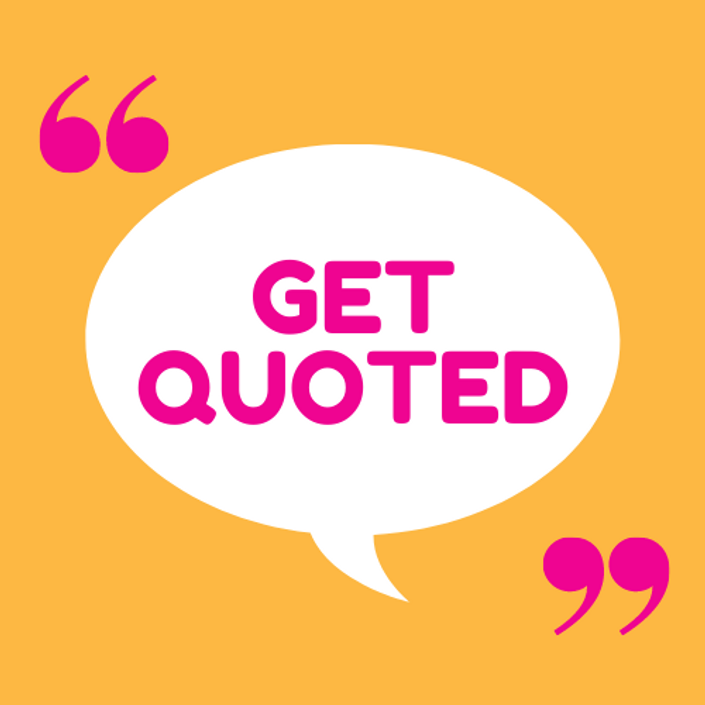 Learn how to use the free book publicity tool that pricey publicists try to keep a secret
Authors can get thousands and thousands of dollars' worth of free news media exposure by using Help a Reporter Out – HARO – to promote their books. HARO is a free service that helps journalists find sources to interview and quote in articles and broadcast segments.
And yet, few authors are using this service to publicize their books or build their brand or reputation. And those who are using it don't know how to do it effectively. That means they aren't getting interviewed and quoted, so they aren't nearly as successful as they could be.
How do I know? I'm a journalist who uses HARO regularly to find sources for assigned articles, and even when I'm specifically looking for authors to interview, I rarely hear from them.
This is a problem for both of us. You're missing out on valuable exposure that positions you as an authority – the go-to expert on your topic – and helps you sell more books and boost your income. I'm forced to quote fewer authors in my articles than I'd like. Quoting authors is important to me because I'm not just a freelance writer – I'm also a book marketing coach who wants to see you succeed.
Plus – and this is a big one – I'm also an author who sold out three press runs of one of my books by responding to HARO queries.
I want you to enjoy that kind of sales success!
I've got good news, though!
I've fixed our problems! I created an online course called "Get Quoted: A Journalist's Strategies for Using HARO to Snag Book Publicity" to teach you everything you need to know about using HARO to get quoted by journalists and bloggers.
Mastering HARO will give you a competitive edge that will not only help you sell more books, it will contribute to the platform you need to get a traditional publishing contract. And, for those who consult, coach, or speak, it will boost your profile in ways that attract more clients and allow you to charge more for your services.
Learning how to use HARO effectively will, simply put, be a smart investment in your author career.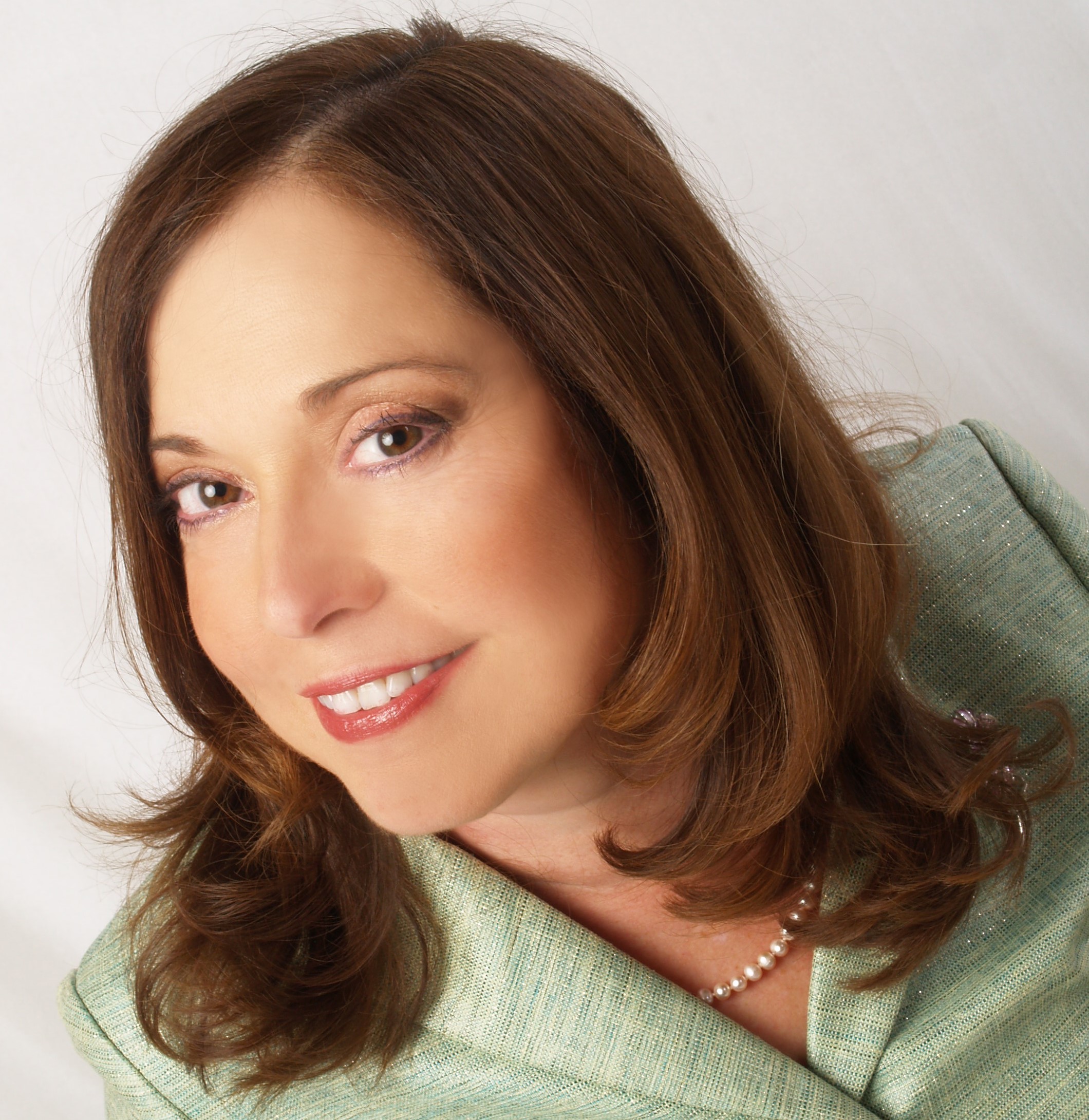 "Knowing how to properly respond to journalists to get their attention and trust is key to successful media relations. Just one simple trick from this course was a game changer that got me an immediate response from a journalist."
- Sonia Frontera, Author, Relationship Solutions: Effective Strategies to Heal Your Heart and Create the Happiness You Deserve
What is HARO?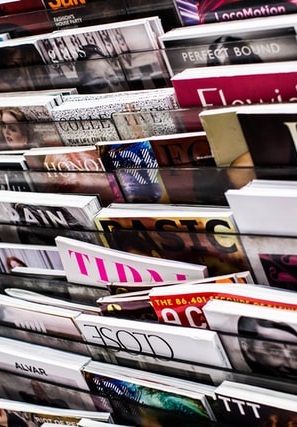 Before we go any further, let me explain HARO for those who aren't familiar with it. HARO is a free subscription service that links journalists looking for story or segment sources with authors and other experts who can help them.
When you create a free HARO account – and I walk you through that process in the course – you get three emails a day from HARO. Each of these emails includes a collection of brief messages from journalists who are looking for article or segment sources. These messages – "queries" – tell sources what journalists are looking for.
The queries come from a wide range of media outlets and bloggers. A recent HARO email included requests from WebMD, CreditCards.com, U.S. News & World Report, and the New York Post.
HARO is competitive. I've had as many as 200 responses to one of my source requests, and while that isn't the norm, fact is, I nearly always have more responses than I can use. Your key to success is knowing how to respond appropriately. When you understand that – and it's exactly what I'm teaching you in this course – you'll find that you get quoted by the press more often and with far less effort than you put into trying to figure out Amazon.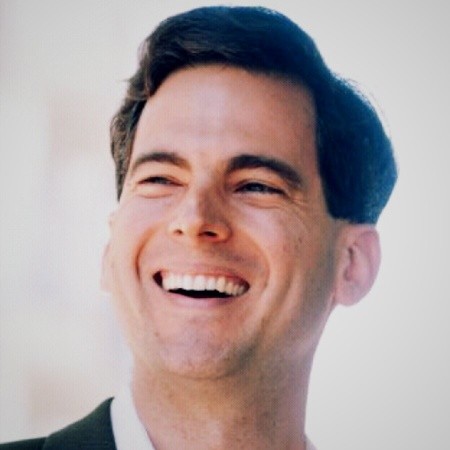 "I had never heard about HARO until Sandra recommended it. Since then, I asked a couple of publicists about it and they all said it's an indispensable tool. Like Sandra, they also warned that one has to do some preparatory work before using it. Sandra's course is the best way I know how to do that preparation. It's wonderful. Thank you, Sandra!"
- Eduardo Briceño, Global Keynote Speaker
What will you learn in "Get Quoted"?
Here's only some of what you'll learn in "Get Quoted" (scroll down to the course curriculum for full details):
How to stand out by responding to queries in ways that all but guarantee your response will get read by the journalist
The anatomy of a good response – and the anatomy of a bad one
How to increase how often and where you're quoted by making one simple change to the queries you respond to
Common pitfalls you must avoid at all costs
How to streamline your response process so you use your time wisely, efficiently, and effectively
Response secrets that make your input irresistible and quotable
How to leverage initial success so you get quoted even more (publicity begets publicity)
Why does this matter?
There are so many reasons you need to be using HARO effectively to get the news media attention known as publicity. Here are just a few.
Free marketing. Experts say publicity is 10 times more effective than advertising. And it's free. You can't beat that return on investment.
Book sales. Marketing leads to sales. Book publicity contributes to that.
Repetition. People need to see your message at least seven times before they buy from you. Publicity – especially the kind that helps establish your reputation – contributes to that. (And did I mention that it's free?) Plus, publicity begets publicity. You'll see that the more you're interviewed, the more interview requests you'll receive.
Discoverability. Your book has a lot of competition. A lot. That makes it hard for readers to discover your book. News media exposure helps solve that problem.
Distribution. Want to sell to libraries and bookstores? These institutions want books that are in demand, are mentioned in the press, and have positive reader reviews. Publicity helps with the first two.
Platform. Publicity will bolster your book proposal. Agents and editors like working with authors who are go-getters when it comes to book publicity and promotion. And they like to see that there's news media interest in your topic, too.
Reputation. Experts get paid more. People quoted in the press are often seen as experts.
What if you've tried HARO and bombed?
So here's the thing: I can't be certain that you weren't interviewed or quoted because you didn't respond to queries the way journalists need you to, but there's a very good chance that's the reason. We receive more responses than we can use, so we can be picky and zero in on those sources who "get it." They make our jobs easier.
"Get Quoted" teaches you how to turn around that less-than-stellar track record.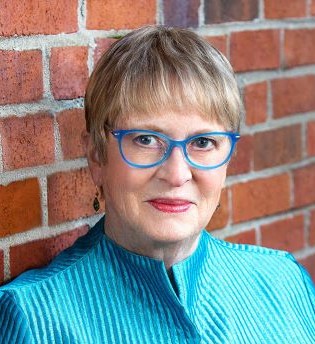 "Sandra Beckwith's course, Get Quoted: A Journalist's Strategies for Using HARO to Snag Book Publicity, is worth every penny! She taught me the best approach to answering HARO queries, practical time saving steps for replies, and she gave me extremely helpful comments on my practice runs. As a result, I landed an interview I am excited about that will be published shortly in multiple online journals! Thank you, Sandra!"
- Louise Carnachan, Author, Work Jerks: How to Cope with Difficult Bosses and Colleagues (June 2022)
Who is Get Quoted for?
Authors who want their name and book title in the press. This is the easiest and most affordable way to do that.
Nonfiction authors looking to build credibility and authority. Being quoted in the media brings with it what we call an "implied editorial endorsement." The fact that a journalist selected you as a source tells your audience that you're at the top of your game.

Fiction authors who intuitively understand how this can work. They know they can leverage their book research, topics and issues embedded in the manuscript, or personal experiences to get in the news. For example, romance authors are romance experts.

Aspiring authors looking to establish a reputation and build a platform before writing their book. It's never too soon to begin establishing yourself as the go-to expert for your topic. Use publicity to attract agent and publisher attention, too.
Authors hoping to land a traditional publishing contract. Agents and publishers like to see publicity successes in book proposals because it demonstrates you can handle yourself with the press while proving there's media interest in your topic.
Publicists. Look like a hero with your clients by getting them quoted with less effort than they will ever know.
Small business owners. While the course addresses authors and uses author and book examples, everything in it applies to small businesses seeking publicity, too. Authors are small business owners, too.
Who is Get Quoted not for?
Anyone who thinks scanning three emails a day for publicity opportunities is too much work.
Novelists who routinely struggle to see how a tactic used by nonfiction authors will also help them. I know it's not always obvious and while some fiction writers can make the shift required because it's how they're wired, for many, it's more of a challenge.
Authors who have more money than time. If you can afford to outsource this important work to a good publicist, you don't need to learn how to do it yourself. (Although knowing how to do it the right way will help you determine if the person you're paying knows what they're doing.)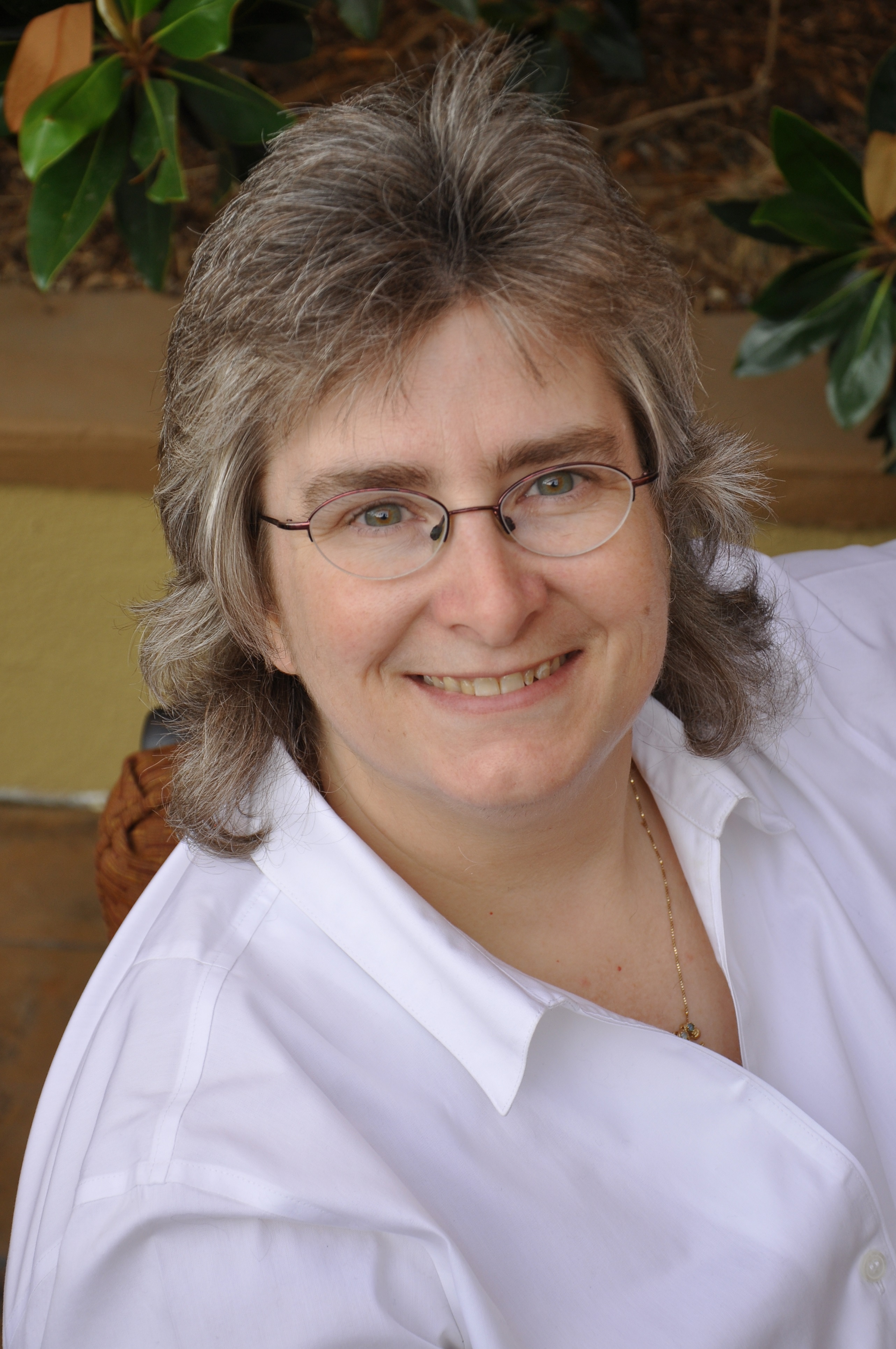 "Get Quoted is an excellent resource for anyone who wants to use HARO effectively. As a publisher, I've seen how publicity can give authors a powerful advantage over those who write comparable books. Thanks to insider secrets from a working journalist who also knows what authors need to succeed, this course unravels the mystery behind how to get the media's attention. The training is clear and full of insights; the tools and templates alone are worth the price. I'm recommending it to all of our authors. "
- Tara Alemany, Publisher, Emerald Lake Books
What's included?
"Get Quoted: A Journalist's Strategies for Using HARO to Snag Book Publicity" offers you:
13 video training modules

featuring step-by-step instructions, demonstrations, examples, and best and worst practices (see full curriculum below)
9 worksheets, templates, checklists, and other resources:

HARO Response Formula Cheat Sheet

HARO Response Template with Instructions

Good and Bad HARO Response Examples

HARO Response Checklist

HARO Query Tracker

Do This, Not That

BONUS: Services That Are Similar to HARO

BONUS: Media Monitoring Services

BONUS: Create a Sound Bite Form

Exclusive access to a private Facebook group where you can get feedback on practice responses and share your successes
And you get all of this for the low price of $247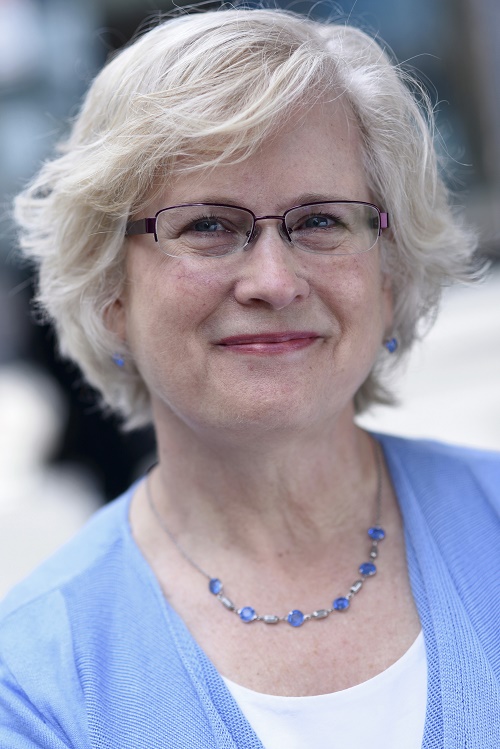 Let me help you get quoted!
I'm Sandra Beckwith. I'm a freelance writer, author, and national award-winning former publicist who teaches authors how to save thousands of dollars by doing their own publicity, promotion, and marketing. You might have read some of my freelance assignments, but you might also have seen me in the press as I've publicized my own books. I've been on "The Montel Williams Show," and "CBS This Morning" as well as other national television talk shows, and I've been featured in The New York Times, The Wall Street Journal , USA Today , and many other daily newspapers.
I use HARO regularly to find sources for article assignments, so I know who's responding to inquiries, how they're responding, and why they do and don't get quoted.
What's more, as an author myself, I sold out three press runs of one of my books with the power of the publicity generated by my responses to HARO requests.
Feedspot has ranked my book marketing website, Build Book Buzz, as # 7 among thousands of book marketing blogs; it has also been named a top website for authors and writers seven other times.
That's a long way of saying I know what I'm doing, and I can help you!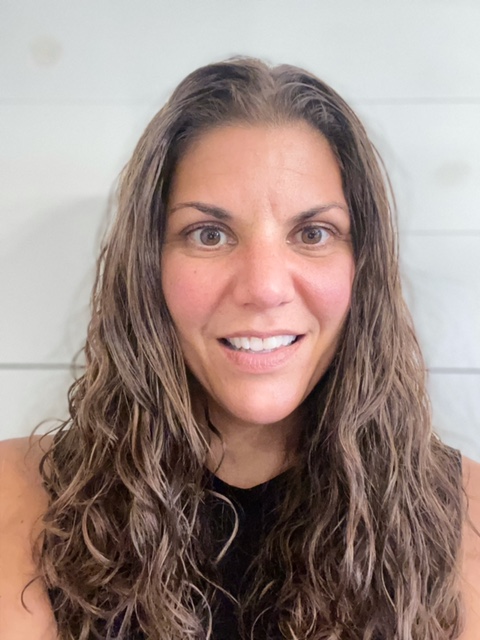 "Get Quoted is a wonderful course that consolidates everything I need in order to be successful at navigating HARO. The material is interesting, informative, helpful and precise. The tools and templates save me so much time and energy. I am no longer intimidated to use HARO and feel well-equipped to do so thanks to this course. "
- Cassie Smithco, Editor and Project Manager for an author and entrepreneur
Frequently Asked Questions
What is the course fee?
The course fee is $247 for unlimited and lifetime access to all instructions and materials.
When does the course start?
The course starts now and never ends! It is a completely self-paced online course - you decide when you start and when you finish.
What if I am unhappy with the course?
We would never want you to be unhappy! If you aren't satisfied with your purchase, contact us in the first 30 days to receive a refund.
How long will I have access to the course?
How does "forever" sound? There's no end date, which makes it more useful to you.
Course Curriculum
BONUS Materials
Available in days
days after you enroll