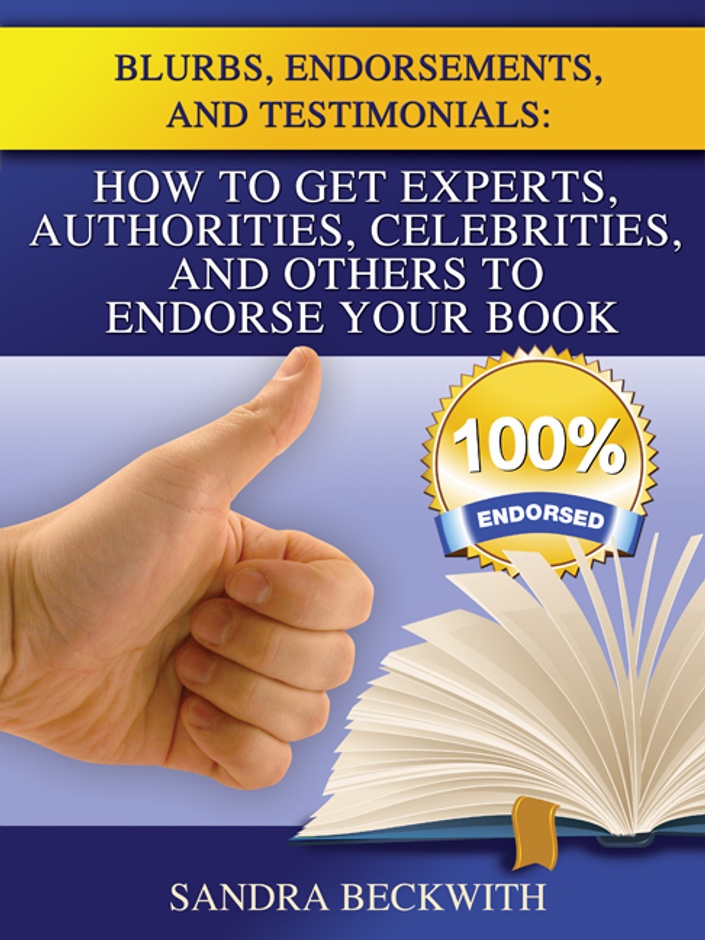 Blurbs, Endorsements, and Testimonials
How to Get Experts, Authorities, Celebrities, and Others to Endorse Your Book
You will sell more copies of your book when influential people rave about it.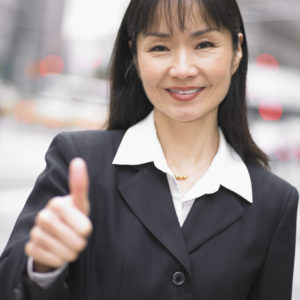 Introducing the only program that shows you how to get pre-publication blurbs, endorsements, and testimonials for your book so the world knows how fantastic it truly is.
"Blurbs" influence people. These pre-publication testimonials from important people that you use on your book cover, sales page, and website say to readers, "You won't be sorry if you buy this book."
How happy would you be if someone important said something great about your book?
You can't influence people to buy your book by telling them it's great because they know you're biased. However . . . what if someone who is respected, admired, followed, or revered by your book's target audience said something absolutely glowing about your book? Do you think readers would take that seriously? Do you think that would make them stop and think?
Of course it would.
Positive comments about your book from influential people carry a lot of weight with readers when those comments are positioned on your front cover, back cover, or inside pages. We read those comments and think, "Wow. I have to buy this book."
These endorsements tell us that we won't be sorry that we bought it.
Here's what you need to know about pre-publication endorsements:
They carry way more clout on a cover and sales page than reader reviews because they're from people we see as having elevated status.
You need them even if your book is an e-book with no back cover. Place them on your front cover, the inside front pages shown in a book preview, on retail sales pages, and on your website.
There's a right way and a wrong way to get them. The right way will make sure you get just what you need to impress and influence book buyers.
It's not as hard as you might think, especially when you're using a method that works.
What's stopping you from going after amazing endorsements for your book?
It's time to push aside these excuses:
You're uncomfortable with the idea of asking someone you admire, but don't know, to read your book and write a brief, favorable comment. (In reality, important people are flattered by your request.)
You worry that asking for a blurb will make you seem "pushy" or "annoying." (It won't if you do it the right way.)
You think that because you're self-published, you can't get outstanding blurbs. (Wrong.)
You don't know how to do it. (You can learn.)
It never even occurred to you to try. (Until now.)
I can teach you how to get the book blurb of your dreams.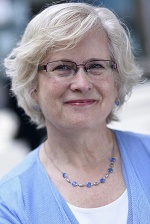 My name is Sandra Beckwith. I won several national publicity awards before shifting gears a few years ago so I could teach authors my book publicity and promotion secrets. I've solicited – and received – blurbs from high-profile authorities I didn't know for my books and I've written countless endorsements for authors.
As a book marketing instructor and coach, I work with authors constantly. I've spotted patterns – I know what they do easily, and I know what tasks challenge them to the point where they're paralyzed. I try to help with those areas that cause paralysis because more often than not, it's not as hard as it looks once someone walks you through the process.
Time after time, authors tell me they didn't go after book blurbs because they were afraid to ask or didn't know how. I finally decided to do something about it.
Here's my solution for those authors missing out on this opportunity to get a gold seal of approval on their books: I've created a program that shows you how to get endorsements so good that even you will be impressed with the results. I've created each element of the program from your perspective, guided by the questions you've been asking me all along. You have everything you need to research potential endorsers, make the important request, and track your success. I've even included special instructions on working with celebrities!
Introducing "Blurbs, Endorsements, and Testimonials: How to Get Experts, Authorities, Celebrities, and Others to Endorse Your Book"
This multi-media instructional program includes:
42-page e-book that walks you through the process step-by-step. It covers everything from how to determine who should "blurb" your book and how to find them (including celebrities!) to what to say when you make the request.
12 successful sample blurb requests, including one that secured a celebrity endorsement.
30-minute audio interview with Jordan McAuley, an expert on how to get celebrity endorsements.
Transcript of the celebrity endorsements interview.
Video demonstrating how to find celebrity contact and other information in the ContactAnyCelebrity.com database.
BONUS tracking files in both Excel and Word formats.
You will discover:
The one secret to getting a blurb you love.
How an unknown author can snag a blurb from a popular, established author.
The 7-step process you must follow from start to finish.
Why this is just as important for e-books as it is for printed books.
How and where to find endorsers who will influence and impress your target audience.
What to say in your request and how to say it.
Why you need to follow up and how (and when!) to do it.
How to get glowing testimonials from total strangers.
Secrets to getting celebrity endorsements – and why it's not hopeless.
6 ways you can use your powerful endorsements to help sell books.
4 things you can do to turn your endorser into an evangelist for your book.
Insider secrets for writing compelling endorsements.
Get all of this for an incredibly low price
It's hard to put a price on the value that good endorsements will add to your book when it hits the marketplace. A single good blurb can make the difference between someone buying your book or a competitor's.
What would that be worth to you? Or what would you have to pay someone like me to either teach you how to do it – or do it for you? Outsourcing this key book publishing process (because you can't skip it!) would cost hundreds of dollars.
But you can get this entire program – including the audio interview with celebrity endorsement expert Jordan McAuley and sample blurb requests – for just $39. And that includes the bonus tracking files in Excel and Word formats!
You can use what you learn in the complete "Blurbs, Endorsements, and Testimonials: How to Get Experts, Authorities, Celebrities, and Others to Endorse Your Book" program for the book you're working on now, one you've already produced, and every book you write later. The process is timeless.
Invest a small amount in the future of your book's success. Purchase "Blurbs, Endorsements, and Testimonials: How to Get Experts, Authorities, Celebrities, and Others to Endorse Your Book" today.
Remember, this offer includes everything you need to get the best book endorsement possible from important and respected people that your book's readers like and admire:
An easy to use, follow, and understand e-book in PDF format with everything you need to know to identify, find, and contact right people
Insider secrets from expert Jordan McAuley on how to get outstanding blurbs from celebrities, whether they're actors, athletes, world-class chefs, or reality show stars
12 blurb-request e-mails that authors have used to snag valuable testimonials — including one that got a children's book blurb from a celebrity whose name you know
Video showing you how to use the top database with celebrity contact information
A BONUS tracking file that lets you record and monitor your requests and results, in both Excel and Word format so you have options
Here's what authors are saying about this training: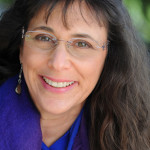 "Books sell better when they feature blurbs—and lots of them. Yet, many authors feel uncomfortable asking for these endorsements. Whether you want a testimonial from an author in your genre, an expert in your field, or a reality TV star, Sandra Beckwith's "Blurbs, Endorsements, and Testimonials: How to Get Experts, Authorities, Celebrities, and Others to Endorse Your Book" provides the clear, specific instructions, sound advice, and hand-holding you need to confidently obtain the best blurbs for your book."
Nina Amir, author of The Author Training Manual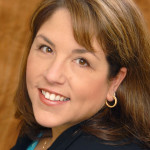 Sandra Beckwith has done it again! This is a fabulous guide for new authors. You CAN get big-name endorsements, and yu will if you follow the advice outlined here. Highly recommended!"
Stephanie Chandler, Author of The Nonfiction Book Marketing Plan: Online and Offline Promotion Strategies to Build Your Audience and Sell More Books and founder of the Nonfiction Authors Association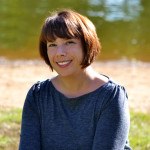 "Sandra's program is packed with fresh, surprising advice. I never knew there were so many tips and tricks to getting powerful testimonials. I wish I had had this book when I was looking for endorsements for my last e-book!"
Linda Formichelli, co-owner of the Renegade Writer Blog and author of Write Your Way Out of the Rat Race…And Step Into a Career You Love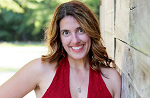 "This program goes way beyond how to ask someone to endorse your book. Sandra's expertise shines through as she guides you beyond asking for blurbs on to how to best use them to market your book. The tips and tricks sprinkled throughout will save you hours of time and frustration!"
Kristen "The Book Ninja" Joy, thebookninja.com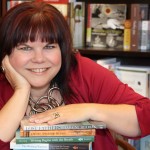 "In clear, compassionate language, Sandra Beckwith once again guides writers forward in their journeys. Full of content-rich resources, sample scripts, and advice, "Blurbs, Endorsements, and Testimonials: How to Get Experts, Authors, Celebrities, and Others to Endorse Your Book" delivers exactly what it promises. Beckwith gives the new writer-as-entrepreneur tools to succeed in often unfamiliar territory."
Laraine Herring, author of Gathering Lights: A Novel of San Francisco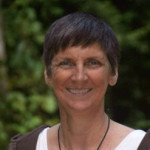 "In her concise, no-nonsense style, Sandra Beckwith's latest program takes the angst out of publishing by pinpointing the best ways to procure the invaluable, sales-promoting book blurb. Her marketing strategies helped my book land in the right hands leading to my top billing as the keynote speaker at the 2014 NCAA Women's Basketball Final Four."
Pat McKinzie, author, Home Sweet Hardwood – A Title IX Trailblazer Breaks Barriers Through Basketball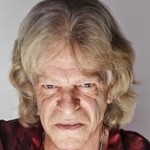 "Book marketing expert Sandra Beckwith hits another home run, providing writers with much-needed resources for acquiring testimonials that achieve the farthest-reaching promotional results."
Kerry Alan "The Reality Bender" Denney, author, Soulsnatcher
Your Instructor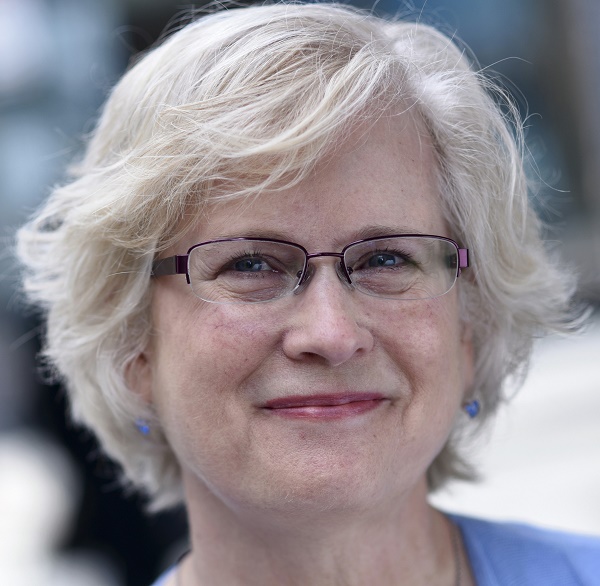 Sandra Beckwith is an author and national award-winning former publicist who now teaches authors how to save thousands of dollars by doing their own publicity, promotion, and marketing. You might have seen her on "The Montel Williams Show," or "CBS This Morning," or read about her in The New York Times, The Wall Street Journal, or USA Today. Feedspot has ranked her website, Build Book Buzz, as # 7 among thousands of book marketing blogs; it has also been named a top website for authors and writers seven other times.
Course Curriculum
Instructional material
Available in days
days after you enroll
Course tools
Available in days
days after you enroll
Frequently Asked Questions
When does the course start and finish?
The course starts now and never ends! It is a completely self-paced online course - you decide when you start and when you finish.
How long do I have access to the course?
How does lifetime access sound? After enrolling, you have unlimited access to this course for as long as you like - across any and all devices you own.
What if I am unhappy with the course?
We would never want you to be unhappy! If you are unsatisfied with your purchase, contact us in the first 14 days and we will give you a full refund.